YEON JINYOUNG
YEON JINYOUNG
YEON JINYOUNG
YEON JINYOUNG
YEON JINYOUNG
YEON JINYOUNG
YEON JINYOUNG
YEON JINYOUNG
YEON JINYOUNG
YEON JINYOUNG
Resin, Plastic Chain
320x180x200 mm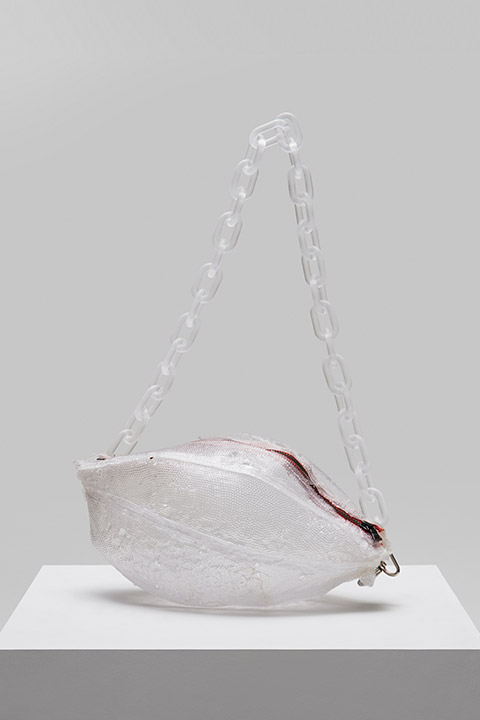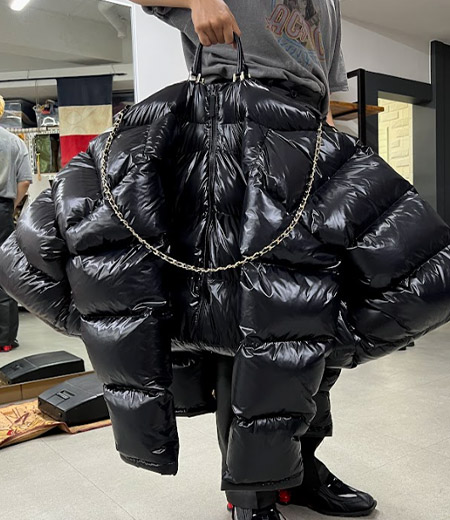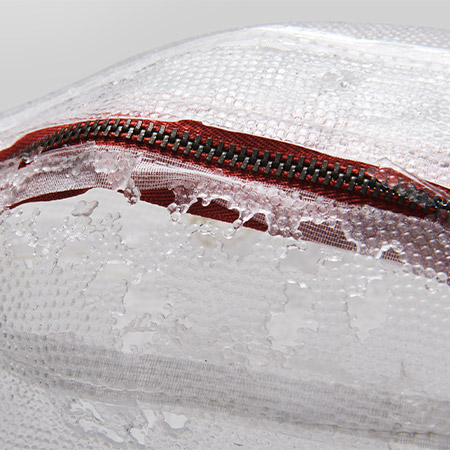 Goose down jacket, Leather
1100x300x670 mm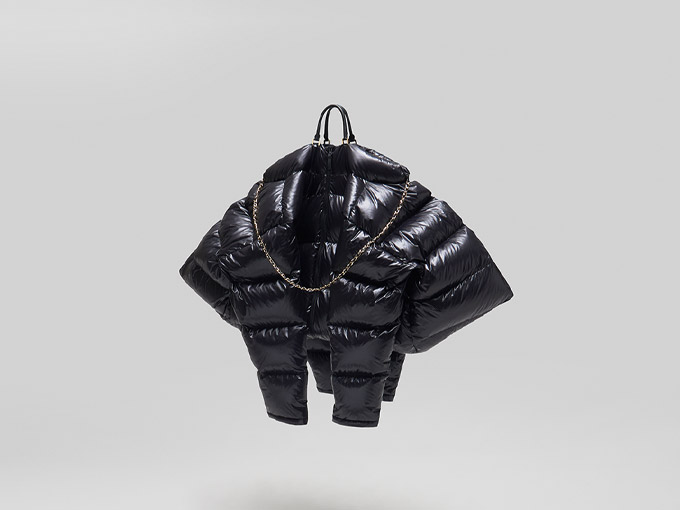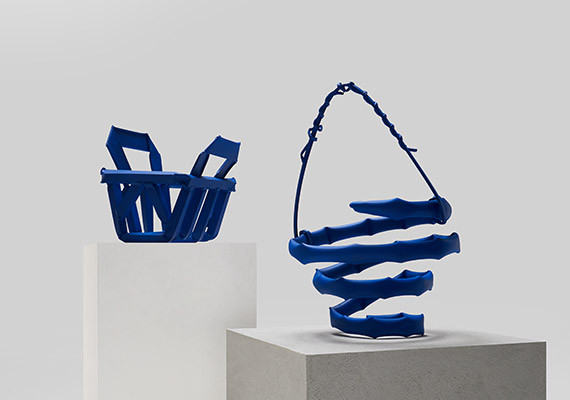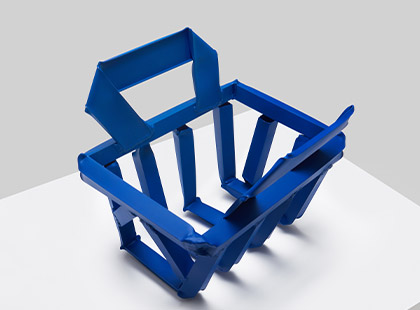 The artist information
Artist Jin-young Yeon uses industrial equipment or waste to bypass the methodology of furniture design to create something new in sculptural way. Using various materials like padding, industrial angles and ducts left in stock, people exclude the role of materials commonly played and re-interpret the physical properties of materials to give them new value. In this process, he aesthetically embodies the ambiguous and unstable multiple boundaries created by the inherent differences in physical properties.
Pipe bag, 2022
The artist created a new object in the shape of a bag by varying the physical properties of existing things with goose-down jackets, broken basketball and modified aluminum pipes.
-
'Padded Bag'
, talks about sustainable items by giving function to goose-down jackets became waste by overproduction.
-
'Basketball Bag'
borrows the form of the basketball, a sports object, to give dynamism to the bag and creates provocative curiosity
through the application of semi-transparent materials.
-
'Pipe Bag'
was completed with the aluminum pipe that readily deformed and collapsed owing to external forces. A curved pipe
provides a different sense of unfamiliarity than a universal form and allows people to see a new side of things.
SHAPE.SHIFTER
FIND YOUR LIGHT 3
SHAPE.SHIFTER
FIND YOUR LIGHT 3
SHAPE.SHIFTER
FIND YOUR LIGHT 3
SHAPE.SHIFTER
FIND YOUR LIGHT 3
SHAPE.SHIFTER
FIND YOUR LIGHT 3
SHAPE.SHIFTER
FIND YOUR LIGHT 3
SHAPE.SHIFTER
FIND YOUR LIGHT 3
SHAPE.SHIFTER
FIND YOUR LIGHT 3
SHAPE.SHIFTER
FIND YOUR LIGHT 3
SHAPE.SHIFTER
FIND YOUR LIGHT 3
SHAPE.SHIFTER
FIND YOUR LIGHT 3